Sherlock's Lab! – A Game USP!
Create New Inventions & Machines, Build Weapons & Powerful Vehicles; Use them in the Game!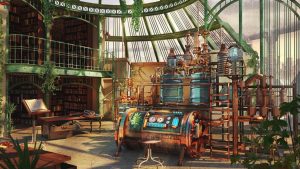 At his secret HQ, Sherlock takes a rest between missions. Here he invents and makes new machines, concocts new chemistry and tinkers with new weapons and gadgets….
Collect the plans and blueprints to assemble new suits, gadgets and gear!
Use both Chemistry & Biology to generate beneficial potions & helpful creatures
Build a hot air balloon & other gadgets and machines to travel to unreachable hidden locations!
Invent extraordinary weapons and bombs and unleash their power in the game!
Utilise the electric mega-phone and steam-calendar, great new devices, to quickly communicate with Dr. Watson and plan your next steps!
Free 'taster' parts for assembly will be emailed to the beta community and prospective audience ahead of release to grow the community and pre-sales.